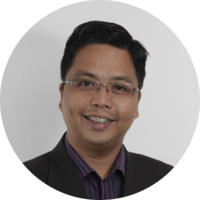 Mark Leonel Tena
Christmas came early for thirty families from the fishing community of Costa Brava, Barangay 88 in Tacloban City when they received Power 4 All solar kits to provide basic electricity yesterday, just over three years since super typhoon Yolanda leveled their homes and infrastructure. Costa Brava is one of the few remaining communities in the heart of Tacloban still without on-grid electricity due to the slow pace of reconstruction in areas severely affected by Yolanda.
The Institute for Climate and Sustainable Cities (ICSC), in partnership with the housing rights group Urban Poor Associates, the UK-based charity Christian Aid, and the Costa Brava Homeowners Association, distributed the solar home systems, which each came with three 300-lumen LED lamps, a seven-inch table fan, a solar panel and a high performance lithium battery.
Nineteen-year-old Elma Ocenar said the lights and fan were much needed especially by her one-year-old daughter Mecaella. The two had to make do with a gas lamp and an old, malfunctioning solar lamp since leaving Labrador, Pangasinan last year to join her fisherman husband in Costa Brava.
"We found it hard to adjust when we came here because we weren't used to living without electricity," Ocenar said. "My baby wants me to fan her throughout her sleep, as she was used to sleeping with an electric fan. And she would get so afraid of the dark that she'd cry."
Costa Brava's homeowners' association struck a payment deal with the abovementioned civil society groups for the solar kits. They would pay P85 per week over the next two years to pay for the kits' total cost of P8,700, according to ICSC project coordinator Arturo Tahup.
"Their payments will go to their solidarity fund. Part of the money will be used to run solar street lights, assemble new solar TekPaks, and launch new Solar Scholars trainings," he said, referring to trainings for Yolanda survivors to learn how to use the TekPaks, or portable solar suitcases, especially in times of disasters.
Civil society groups are urging the government to incorporate small renewable energy systems in humanitarian and reconstruction work because they are easy to deploy, as well as because they set the path towards the future low-carbon development of affected communities. In the case of Costa Brava, the solar home systems offer remedy to their lack of electricity access.
"The people of Costa Brava have proven that through their own efforts, they can light up their homes on their own. And this light is fueled not by dirty fuels but by renewable energy," he said.
The Institute for Climate and Sustainable Cities is a policy group in the Philippines promoting low-carbon development strategies, sustainable energy solutions and fair climate policy in vulnerable countries.