In line with the framework of the Access to Sustainable Energy Programme in the Philippines Photovoltaic Mainstreaming (ASEP-PVM), the Renewable Energy Access for Community and Households (REACH) Project launched an electrification program involving 500 Solar Home Systems (SHS) for Northern Samar Electric Cooperative (NORSAMELCO). The requirement was awarded to POWER 4 ALL.
The REACH project is spear-headed on the ground by People in Need (PIN) and its objective is to energize 500 rural, off-grid households in selected off grid and underserved communities of Northern Samar within the identified 10 municipalities (Palapag, Mapanas, Catubig, Las Navas, Mondragon, Pambujan, Laoang, Silvino Lobos, Biri and Lope de Vega), Region VIII using stand-alone prepaid Solar Home Systems (SHS) with Pay-As-You-Go functionalities. The ten (10) municipalities under the franchise areas of NORSAMELCO and are covered under the REACH Project.
Aside from the design and supply of both hardware and software requirements of the project, Power 4 All conducted training sessions at Barangay Mabolo, Catarman, Northern Samar on the set up, usage and maintenance of solar home systems and cloud software for Pay-as-you-go for the Community Electricity Using Solar Power Association (CESPA) members and NORSAMELCO's Engineering and Technical team.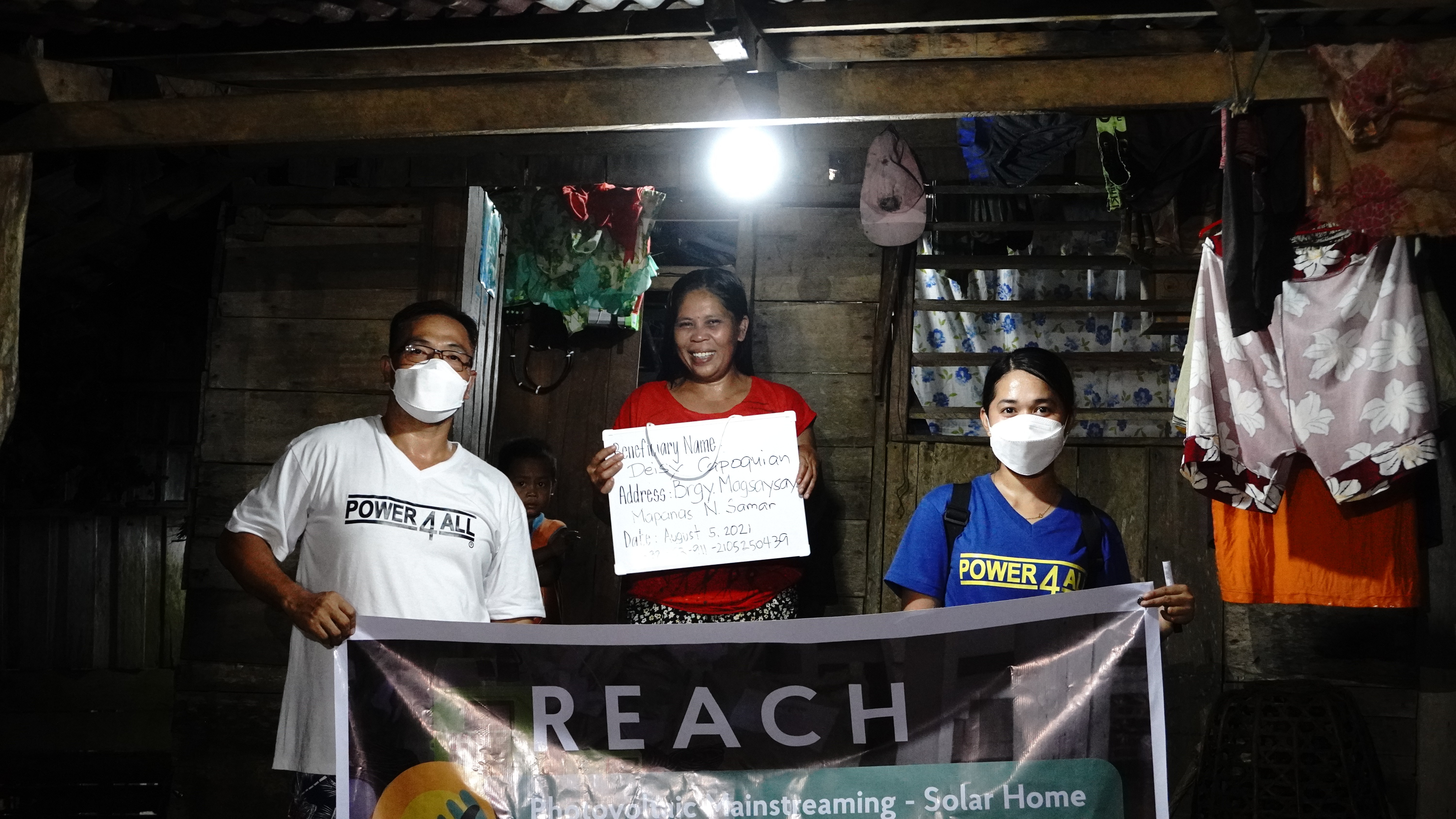 In partnership with NORSAMELCO the first batch of solar home systems were delivered to the Municipality of Mapanas and Palapag Northern Samar for the pilot installations. Power 4 All installed the first batch of solar home systems for households of Barangay Magsaysay which is a four-hour land travel through rugged terrain from the Municipality of Mapanas Northern Samar.