METRO MANILA, 13 October 2022 – In support of the government's commitment to water security, Water Philippines held its first ever industrial site visit to Maynilad's Parañaque "New Water" Treatment Plant built by Power 4 All located at the Parañaque Water Reclamation Facility (PWRF). In collaboration with Maynilad Water Services, Inc., and supported by the Philippine Water Works Association (PWWA), the said visit was part of Water Philippines 2023's promotion, with the goal to connect the delegates to one of the major water concessionaires in the country. Delegates of the industrial site visit got to drink Maynilad's New Water or its potable supply converted from "treated used water".
For its first implementation, the company is producing around 10 MLD (million liters per day) of this New Water through a modular treatment plant (ModTP) that sources "treated used water" from the company's PWRF, which is its first large-scale, Biological Nutrient Removal (BNR)-compliant wastewater treatment facility.
The "treated used water" that is discharged by the PWRF thereafter passes through the ModTP where it is further purified. The ModTP's multi-stage treatment process includes Pressurized Media Filtration, Ultrafiltration, Reverse Osmosis, and Chlorine Disinfection. The output from this process is the New Water—a supply that meets the Philippine National Standards for Drinking Water, which is among the more stringent drinking water standards in the world.
"Used water is a largely untapped resource that can be utilized. By including used water to our alternative raw water source options, Maynilad will have enhanced capability to produce more water whenever existing supplies run short," said Water Supply Operations Head, Ronald C. Padua.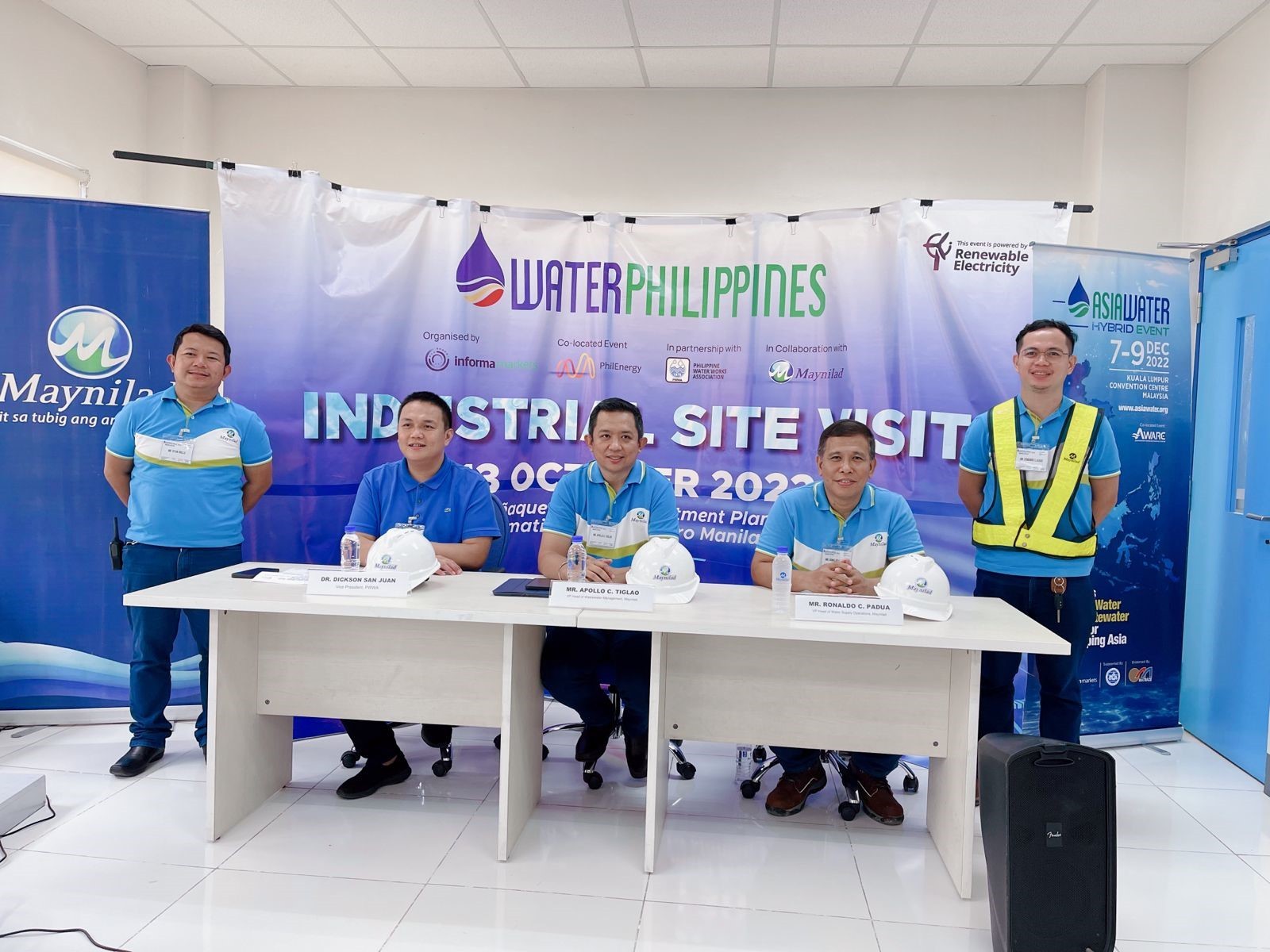 "The "treated used water" that our STPs discharge is of consistent quality. This is because our STPs are required to meet the latest General Effluent Standards set by the DENR. Hence, further treating this supply to higher, drinking quality standards would be easier and more economical than treating raw water from rivers," said Maynilad Wastewater Management Division Head, Apollo C. Tiglao.
Source: Informa Markets